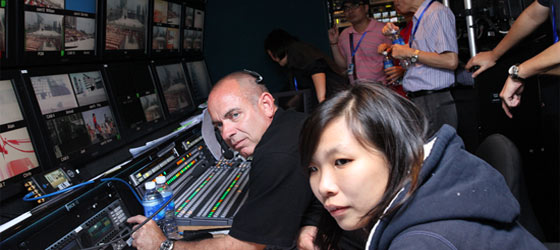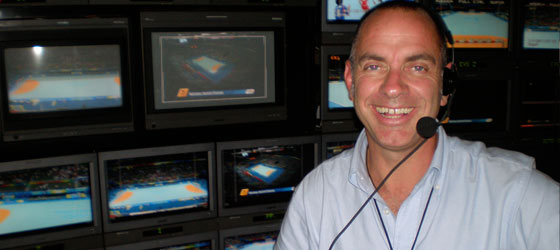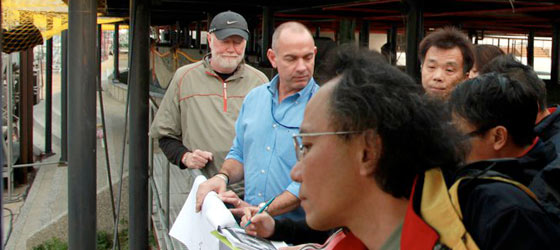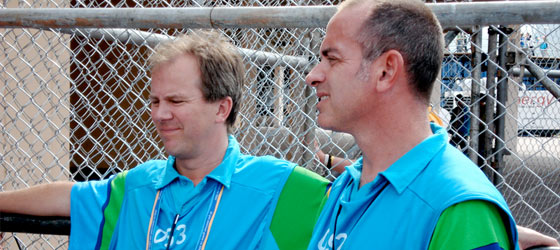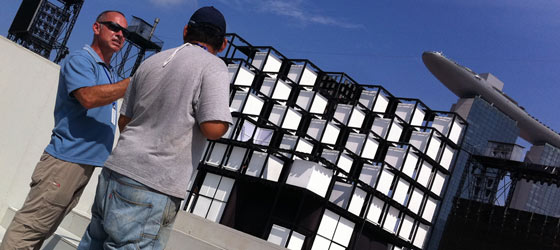 Greg Breakell – Working in Singapore

Greg Breakell – Working in Bejing

Greg Breakell – Working in Taiwan

Greg Breakell – Working in Rio de Jainero

Greg Breakell – Working in Singapore
[quote] The job of a television director is leading a team of professionals to accurately document an event by delivering pictures and sound to the viewing audience. I believe the secret of a successful production is much more than that…It is the molding a team of people into a team, with common goal of telling the story, capturing the "big picture" and connecting the viewer to the artist, musician and athlete.
Greg Breakell [/quote]
Greg's vast experience in both production and technical areas of live entertainment and sports production broadcasting, his work ethic, creativity, dedication to team philosophy and positive attitude have contributed to his notable national and international successes.
5 International & National Executive/Management positions
25 + Internationally live broadcast Entertainment, Concert, Cultural and Ceremony Events
30 + International Sporting events including 19 Olympic Games
2000 + Professional, College and Amateur Sports telecasts.
1 Sports Emmy Award     2 Sports Emmy Nominations
1 Entertainment Day Time Emmy Nomination
2 IOC Golden Rings Awards
Gemini Nomination
Numerous international consulting credits
Greg's career began in 1980 in Edmonton, Alberta at Canadian Independent Television (ITV), a highly acclaimed and respected broadcast production facility during the 70's & 80's.
ITV produced and distributed (nationally and internationally) hundreds of live sports, music and entertainment programs, providing Greg, for the next 5 years, with a unique opportunity to learn the varied and challenging facets of the television industry both in studio and on remote location telecasts.
Having proven his creativity and  resourcefulness, Greg advanced into the control room as a technical director/switcher where for the next three years at ITV he excelled. His talents did not go unnoticed and in 1988 he was offered a position as technical director with NBC covering the Olympic Games in Korea, and his freelance and consulting career began it's meteoric rise.
Compiling an enviable record over 13 years in the technical end of the industry Greg worked and  collaborated with some of the best, producers, directors and technicians in the Canada, US, and Internationally; paving the way for the next career elevation.
Greg transitioned from Technical to Creative in 1993, "crossing over" into the directors chair, and thus melding years of technical experience with his creativity, passion and participation in music and sports into a complete, well rounded and competent Director & Consultant for the past 28 years.
As each opportunity and experience in the television arts expanded his horizons, so too, has his excitement and appetite grown, after 35+ years in the business…."the fire still burns"